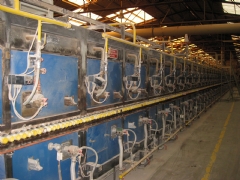 Ceramic Kiln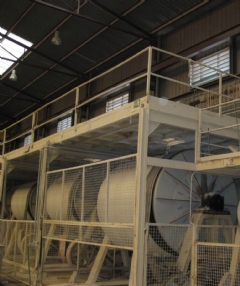 Ball mills type Alsing
Ceramics. Consulting & Technical Advice
SERRA Engineers, Architects and Consultants,
offers its advice about any questions or required assistance in the areas of

engineering and consulting specialized in ceramics

, in which we are operating with more than 30 years of experience in the fields of:
· Projects of complete plants for ceramic manufacture, including architecture of the buildings and comissioning. (engineering and architecture integrated)
· Management consulting in the resolution of problems of management and quality in production of industrial ceramics.
· Application of technologies of improvement and quality insurance in all the areas of the industry and/or ceramic business.
· Implementation of the system of measurement and reduction of not quality costs
· Application of process controls (self-control and feedback)
· Assistance in the definition of strategy and products, for target markets.
· Process management.
· Setting of management indicators
· Reengineering
· Improvement tools implementation
· Assistance in the technical installation of controls of the production
· Stock management. Logistics and stocks reduction.
· Implementation of preventive maintenance of facilities and buildings.